A Virtual Tour of the Museum of Cycladic Art with Greek Prehistoric Archaeologist Metaxia Routsi
January 9, 2021 @ 10:00 am
-
12:00 pm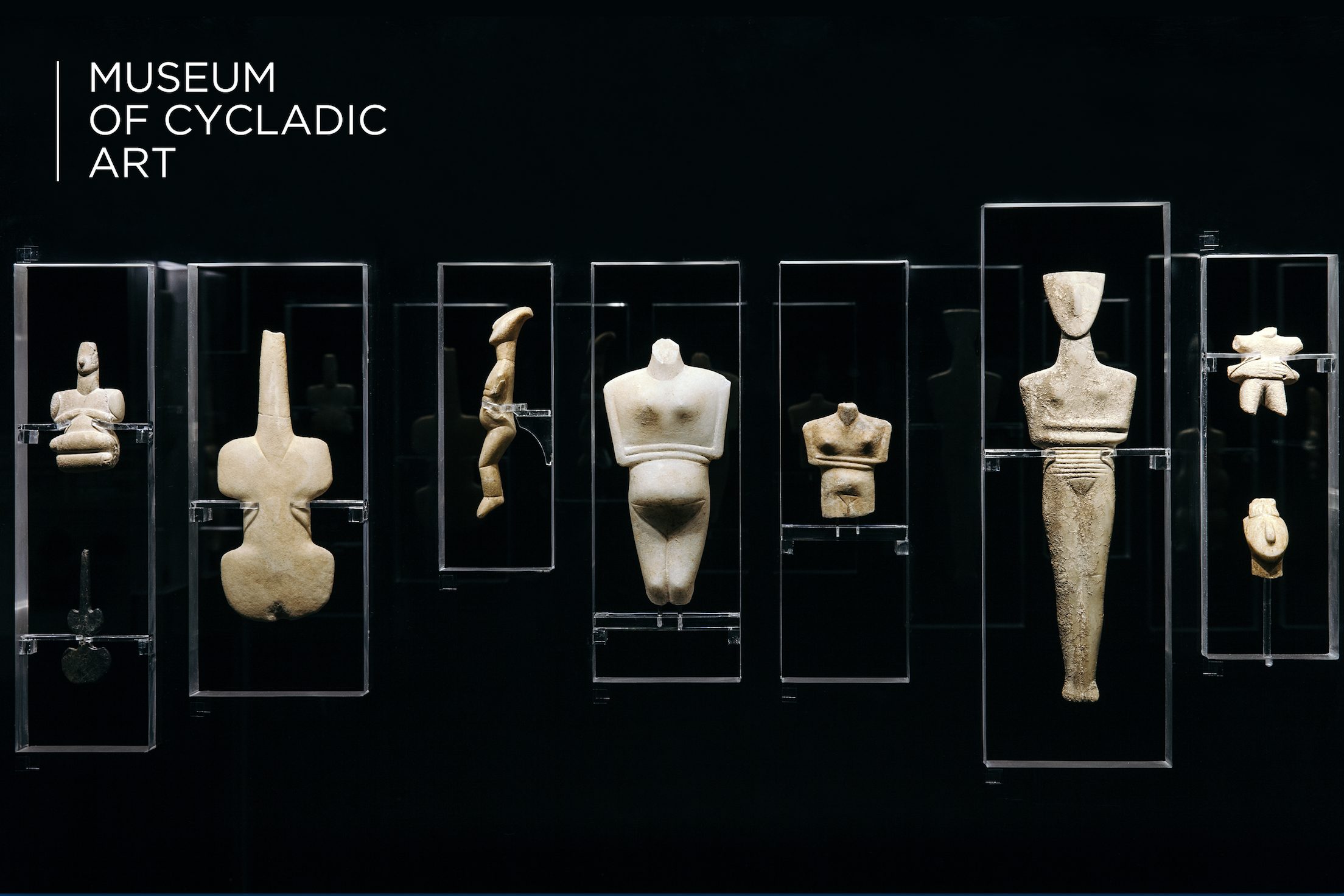 Join the UCLA SNF Center and the Museum of Cycladic Art, Athens, for an inside look into the Museum's unparalleled collection of Cycladic art. Go behind the scenes to view figurines, vases, tools, weapons, and pottery from all phases of the distinctive Cycladic island culture that flourished in the central Aegean during the Early Bronze Age (third millennium BC).
Metaxia Routsi was born in 1973 in Munich. She graduated from the Department of History and Archaeology of the University of Ioannina. She has participated in many systematic excavations, such as the Mycenaean cemetery in Kallithea in Patra, the Minoan Palace of Archanes in Crete, etc. From 1999 to 2004 she worked as an archaeologist at the Ministry of Culture, Ephorate of Antiquities of the Cyclades. She has worked in many excavations of prehistoric sites, such as the
Early Cycladic cemetery in Chalandriani of Syros, the Neolithic settlement in Strofilas of Andros, the Mesolithic settlement in Maroulas of Kithnos, etc. She has undertaken the study and publication of material culture of an Archaic cemetery, excavated by Y. Kourayos in Paros. In January 2019, she began working as a guide at the Museum of Cycladic Art.
To attend this event, please RSVP here.