Gefyra Greek Book Club: Ο Δύτης, του Μίνου Ευσταθιάδη
September 30 @ 10:00 am
-
12:00 pm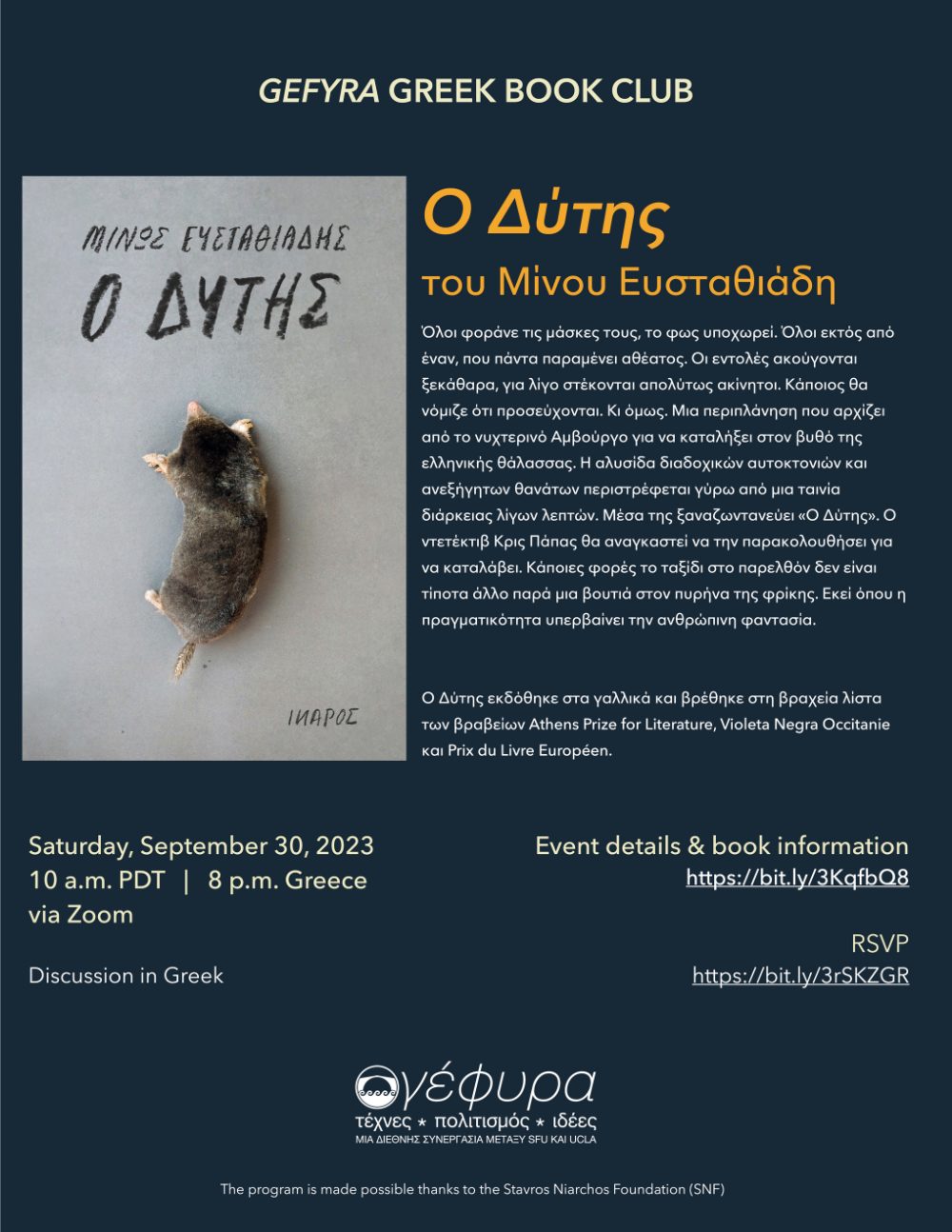 Gefyra Greek Book Club
Ο Δύτης, του Μίνου Ευσταθιάδη
September 30, 2023
10:00 a.m. PDT / 8:00 p.m. Greece
Via Zoom
RSVP here.
For further information about the book and the author, please visit the publisher's site.
You can purchase a digital copy of the book at the publisher's site, Apple Books, and Google Play.
For more information about the Book Club and to join its mailing list, please contact Dr. Simos Zenios (szenios@humnet.ucla.edu) or Dr. Eirini Kotsovili (dkotsovi@sfu.ca).
The Gefyra Book Club meeting is part of Gefyra (Bridge), a collaborative program established by the UCLA SNF Center for the Study of Hellenic Culture and the Simon Fraser University SNF Centre for Hellenic Studies with support from the Stavros Niarchos Foundation (SNF).