UCLA-SFU Pilot Program
In June 2022, the Stavros Niarchos Foundation granted over $1.2 million to support a collaborative three-year pilot program involving the UCLA SNF Center for the Study of Hellenic Culture and the SNF Centre for Hellenic Studies at Simon Fraser University. The primary aim of this program is to facilitate academic mobility for faculty, staff, and students traveling between these institutions and to bridge the geographical gap between the Greek academic community and the West Coast.
The program also provides opportunities for authors, artists, and academics to undertake residencies at both institutions. Furthermore, this innovative grant focuses on collaboration and capacity-building, bringing faculty and students to Greece to impart critical research tools, such as language and digital skills, through seminars and classes. Collaborations will unfold along two main axes: a West Coast axis, which leverages existing resources and SNF support to mobilize regional expertise, drawing from a wider geographical scope in the Pacific Rim region, and a West/East axis, aiming to integrate the Centers and students more effectively into modern Greece.
Given the cultural significance of both Los Angeles and Vancouver as artistic hubs, the initiative intends to foster dialogue between Greek writers and performers with academics, artistic foundations, film festivals, and local communities in both cities. Existing programs at both Centers will also expand through stronger collaborations with institutions in Greece.
The Centers and the enhanced West Coast axis will serve as platforms through which Greek cultural and educational content can reach audiences beyond Greece's borders. This new initiative will harness existing but dispersed resources and relationships to mobilize networks of academic, artistic, and cultural production, inspiring students and lay audiences alike.
The pilot program, named Gefyra (meaning "Bridge"), embodies the spirit of collaboration between UCLA and SFU and the initiative's objectives. By working together, these two institutions magnify their mission through a diverse and collaborative process that fosters creativity, innovation, and new ideas. The program's logo reflects their shared commitment to promoting the study of Hellenism along the West Coast and beyond, symbolizing the connection between the institutions and serving as a bridge between communities, students, and global knowledge translation. The water element in the logo, inspired by ancient Greek ornamental patterns, symbolizes the program's impact on the West Coast, disseminating innovative ideas, cultural elements, and the arts internationally. Let Gefyra be the bridge that elevates culture, art, and ideas on regional, national, and international scales.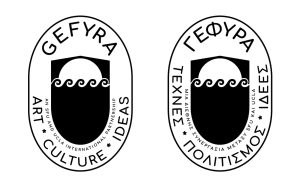 Program Directors:
Sharon Gerstel
Professor of Byzantine Art & Archaeology
George P. Kolovos Family Centennial Term Chair in Hellenic Studies
Director, UCLA Stavros Niarchos Foundation Center for the Study of Hellenic Culture
Dimitris Krallis
Professor
Department of Humanities
Director, SNF Centre for Hellenic Studies at Simon Fraser University
Projects:
West Coast Byzantinists' Seminar
Collaboration with Women's Weaving Collective, Geraki
Hellenic Resources for Incoming Undergraduate Students
For more information, contact:
Nikki Erinakis, Program Manager
UCLA SNF Center for the Study of Hellenic Culture
nerinakis@humnet.ucla.edu