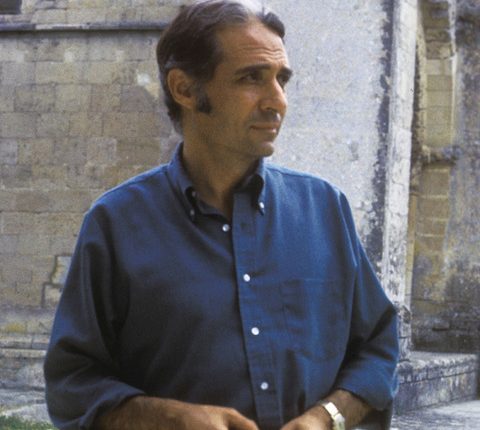 The UCLA Stavros Niarchos Foundation Center for the Study of Hellenic Culture (UCLA SNF Hellenic Center) has received a rare collection of Modern Greek poetry books from Koren Christofides, wife of scholar Constantine Christofides, who assembled the library.
"On behalf of the Center, we warmly thank Koren Christofides for the generous donation of an outstanding collection of Greek poetry books that represent the broad intellectual interests of her husband," said Sharon Gerstel, Director of the UCLA SNF Hellenic Center, professor of Byzantine Art and Archaeology, and George P. Kolovos Family Centennial Term Chair in Hellenic Studies. "It is an honor to house Dr. Christofides' collection in our Center's library. Scholars, students, and the overall Southern California community will have the opportunity to use these exceptional books."
Koren Christofides commented, "As an Alexandrian Greek, it was natural that Constantine Christofides' passion for modern Greek Poetry would begin with Cavafy. Over many years, as we passed more and more time in Greece, his love for this poetry extended to Seferis and Ritsos, from Elytis to Sikelianos. He often remarked that the highest contributions to humanism and humanity, from the tragedians of antiquity to modern poetry, came from the Greeks.
"I know that my husband would have found the UCLA SNF Hellenic Center to be the perfect home for his library. The brilliance found in these collected works will now live on in the hearts and minds of so many others in all the years to come."
Dr. Constantine Christofides (1928-2020) was born in Alexandria, Egypt and was educated at Victoria College, Oxford and Cambridge Matriculation. At a young age he started his long journey as an intellectual, educator, photographer, and committed humanist. The fertile international milieu of pre-war Alexandria nurtured his love of language, beginning with his first language, Greek, and progressing to Arabic, French, and finally English. Christofides was an inveterate traveler and an accomplished photographer.
Emigrating alone as a young man to the United States, he completed his graduate studies at the University of Michigan, Ann Arbor with an M.A. in French, M.A. in History, and Ph.D. in Comparative Literature in 1956. He taught at the Universities of Iowa and Syracuse before becoming Chair of Romance Languages at the University of Washington in 1965. He later served as acting Chair of the Department of Comparative Literature and as Associate Dean in the College of Arts & Sciences. Adding to his skills as a scholar of literature, he became an art historian with a focus on Romanesque Art, particularly in France. Following his retirement in 1992, he was named Distinguished Professor of the Humanities at the Institute for American Universities in Aix-en-Provence where he lived with his wife, Koren, for twelve years until 2009.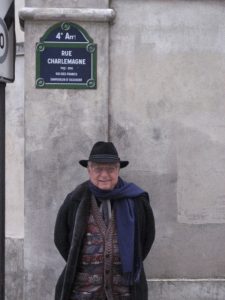 His principal publications include Medieval Art: A Commentary (University of Washington Press, 2007) and Fables of La Fontaine Illustrated (University of Washington Press, Seattle/London, 2006) written in collaboration with his wife Koren Christofides, and poet Christopher Carsten. In 2011, his auto-fictional memoir, Alexandrine Reverberations, was published by Editions du Zaparoque. Christofides was honored as a Chevalier in the Order of the Palmes Académiques by the French Republic in 1972 for his contributions to French culture. He was also selected by the Alexander Onassis Foundation to teach modern Greek poetry at the University of Washington in 2003.
The Constantine and Koren Christofides Collection of Modern Greek Poetry is the second major book collection gifted to the UCLA SNF Hellenic Center. In 2019, the UCLA SNF Hellenic Center received a substantial number of books focused on Greek ethnography, dance, and costume, the Charlie and Maria Kyriacou Collection. Both collections, housed in the Center's new seminar room in Rolfe Hall, will be used for teaching and research.