A Conversation with the Mayor: The Honorable Moses Elisaf, Mayor of Ioannina
January 27, 2021 @ 10:00 am
-
12:00 pm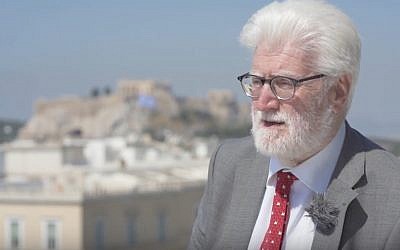 Moses Elisaf was born in Ioannina in 1954 and graduated from the University of Athens in 1979. His parents were Holocaust survivors who managed to escape the roundup during which most of Ioannina's Jews were deported to Auschwitz; only 9% of the community survived. Elisaf is a pathologist, a professor of internal medicine at Ioannina Medical School, and director of the Lipids, Atherosclerosis, Obesity and Diabetes Department. Between 1993 and 1994, he worked at the Sackler Faculty of Medicine at Tel Aviv University. He has been the president of the Romaniote Jewish community of Ioannina for more than a decade, and previously served as the president of the Central Board of Jewish Communities in Greece. Elisaf has also served on the city council and as the president of a cultural center. Running as an independent politician, he obtained 50.33% of the vote on the second round of the elections for mayor of Ioannina in June 2019. Elisaf says that he is a centrist and aims to build consensus around policies for the city's development, such as improving infrastructure and public services. Elisaf is the first Jewish mayor in the history of Greece.
Her Excellency Alexandra Papadopoulou, Ambassador of Greek to the United States, will offer opening remarks.
This event is co-sponsored by the Panepirotic Federation of America.
To take part in this event, please RSVP here.