HUC@UCLA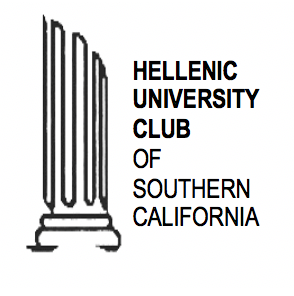 The Hellenic University Club of Southern California was founded in 1961 by UCLA scholars Theodore Saloutos and Speros Vryonis Jr., and other prominent members of the community. The Club had the mission of promoting the study and understanding of Hellenic culture by sponsoring events featuring distinguished speakers and artists and to raise funds for grants to organizations and institutions promoting Hellenic culture in Southern California. The Club provided the Hellenic Community of Southern California with a forum to explore, understand, appreciate, and celebrate Hellenic cultural heritage. Through perseverance and enthusiasm, the membership grew from its original number of 25 in 1961 to over 250 paid members. The members represented most sectors of the Hellenic American Community in Southern California. Sponsored events throughout the year directly contributed toward the Club's objective and indirectly encouraged fellowship among the members. Proceeds from donations, membership dues, and sponsored events ensured the Club's ability to support its stated objectives. This was accomplished through grants to educational organizations that promote Hellenic culture, including the Basil P. Caloyeras Center for Modern Greek Studies at Loyola Marymount University, the Thesaurus Linguae Graecae at the University of California-Irvine, the Hellenic Library of Southern California, the Los Angeles Greek Film Festival, the Greek Heritage Society of Southern California, the American Hellenic Council of California, the UCLA Stavros Niarchos Foundation Center for the Study of Hellenic Culture, and the Society for the Preservation of Greek Heritage in Washington D.C.
Past presidents included:
Theodore Saloutos (Deceased)
Alexander Dzivelis (Deceased)
George Andrews (Deceased)
Alex Kerhulas (Deceased)
Speros Vryonis Jr. (Deceased)
Aristotle Mitchell (Deceased)
George Gavalas
Xenia Desby (Deceased)
Costas Couvaras (Deceased)
Gilbert Kyprianou (Deceased)
Aristid Berk (Deceased)
Andreas Kyprianides
Vasso Fischer
John Krisilas (Deceased)
Peter Demopoulos
Elaine Palaiologos
Aristotle Katopodis
Zafiris Gourgouliatos
In September 2019, the HUC Board of Directors unanimously decided to confer the Club to the UCLA Stavros Niarchos Foundation Center for the Study of Hellenic Culture. This move establishes a new Hellenic University Club at UCLA (HUC@UCLA), which will continue the legacy.
---
One of the most important contributions of the Hellenic University Club was the presentation of works of theater, art, and music in the Los Angeles area. The Club sponsored recitals of classical and pop music by well-known musicians, and art exhibits and films by prominent artists. Its memorable theatrical performances featured many prominent members of the Southern California Hellenic community.
Theatrical works included (click on the link to access the program):