James Barron, The Greek Connection: The Life of Elias Demetracopoulos and the Untold Story of Watergate
February 13, 2021 @ 10:00 am
-
12:00 pm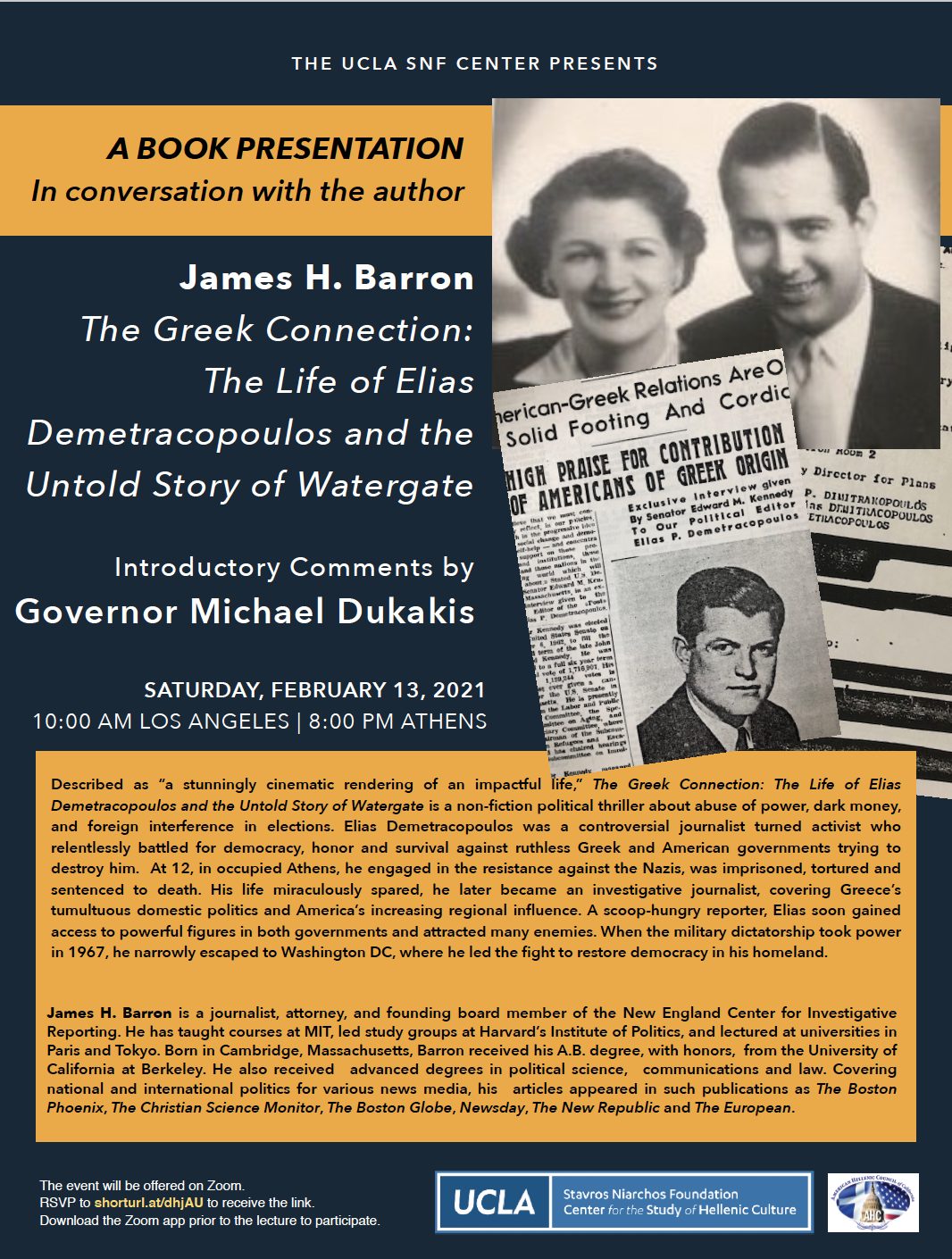 The event will be offered on Zoom.
RSVP to shorturl.at/dhjAU to receive the link.
Download the Zoom app prior to the lecture to participate.
He was one of the most fascinating figures in 20th-century political history. Yet today, Elias Demetracopoulos is strangely overlooked–even though his life reads like an epic adventure story.
As a precocious twelve-year-old in occupied Athens, he engaged in heroic resistance efforts against the Nazis, for which he was imprisoned and tortured. After his life was miraculously spared, he became an investigative journalist, covering Greece's tumultuous politics and America's increasing influence in the region. A clever and scoop-hungry reporter, Elias soon gained access to powerful figures in both governments . . . and attracted many enemies. When the Greek military dictatorship took power in 1967, he narrowly escaped to Washington DC, where he would lead the fight to restore democracy in his homeland–while running afoul of the American government, too.
Now, after a decade of research and original reporting, James H. Barron uncovers the story of a man whose tireless pursuit of uncomfortable truths would put him at odds with not only his own government, but that of the Truman, Eisenhower, Kennedy, Johnson, Nixon, Ford, Carter and Reagan administrations, making him a target of CIA, FBI, and State Department surveillance and harassment–and Greek kidnapping and assassination plots American authorities may have purposefully overlooked.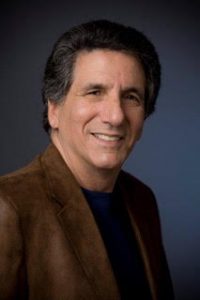 James H. Barron is a journalist, attorney, and founding advisory board member of the New England Center for Investigative Reporting. A creator of the award-winning International Boston Initiative and Atlantic Rim Network, he has taught courses at MIT and lectured at universities in Paris and Tokyo.