Maria Pantelia, "Preserving Greek Literature from Homer to Solomos"
February 9, 2022 @ 5:00 pm
-
7:00 pm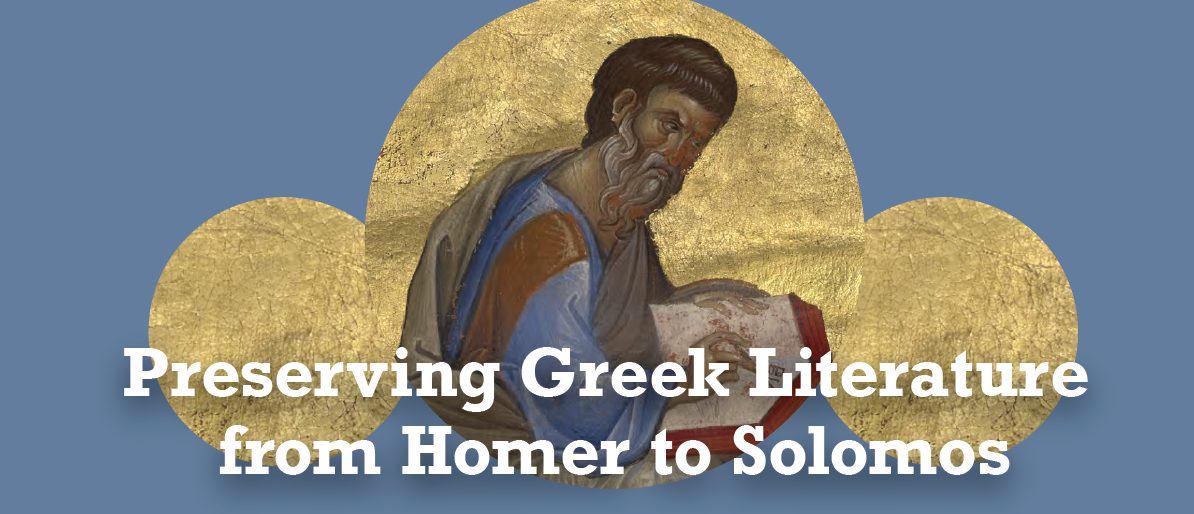 Opening remarks by Her Excellency Alexandra Papadopoulou, Ambassador of Greece to the United States.
For almost three millennia Greek literature has been preserved in a variety of different media, encompassing inscriptions on stone, papyrus rolls, medieval manuscripts, and, most recently, digital formats. It is a checkered history. Natural disasters, accidents, wars, political and religious upheavals have contributed to the loss of much precious material, yet such losses have been counterbalanced by the efforts of libraries, monasteries, and individual collectors and scholars to preserve this important legacy. For the last 50 years, the Thesaurus Linguae Graecae project at UC Irvine has been collecting all the extant works of Greek literature from antiquity to the present, with the goal of creating a permanent digital repository. What are the challenges and triumphs of this initiative? What remains to be done and how will scholars and members of a broader community leverage this resource?
Maria Pantelia is Professor of Classics at the University of California, Irvine. She is the Editor and Director of the Thesaurus Linguae Graecae (TLG), a digital library of Greek literature from antiquity to the present era.
This lecture, on the occasion of International Greek Language Day, is co-sponsored by the Embassy of Greece in the United States, the Consulate General of Greece in Los Angeles, and the Hellenic Library of Southern California.
To attend, please RSVP at this link.