1 event,
Landscape in the Mist (Topio stin Omichli) Greece/France/Italy, 1988 A young girl and her brother run away to find the father they've never met in Germany. Ducking train conductors and hitching rides, they're befriended by Orestes, a young man working with a troupe of traveling actors before his compulsory military service. Theo Angelopoulos conceived the...
1 event,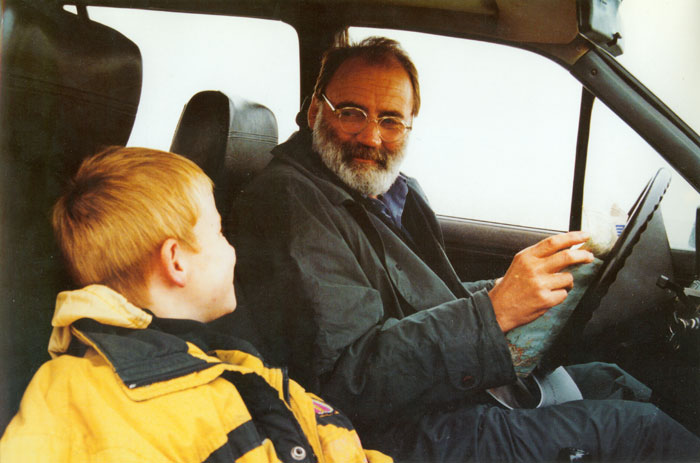 Eternity and a Day (Mia Aioniotita kai mia Mera). France/Italy/Greece/Germany 1998 Bruno Ganz plays a famed Greek author with a growing list of uncompleted projects after becoming despondent following the death of his wife and his own recent terminal diagnosis. Lost in reveries of a brighter past, he's snapped back to life when, on impulse,...
1 event,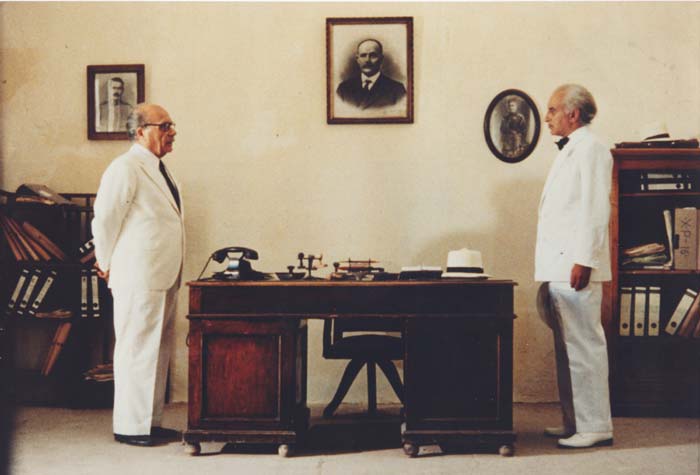 Days of '36 (Meres tou '36) Greece, 1972 A political assassination kicks off Theo Angelopoulos' portrait of one Greek dictatorship made under the shadow of another. This opening act of violence triggers a series of more ambiguous but equally ominous machinations—a prison escape, a hostage crisis, foreign powers conspiring over cocktails—with Angelopoulos emphasizing the atmosphere...
1 event,
A documentary based on the writings of Nikos Kazantzakis' travels in the Far East. The film's director Aris Chatzistefanou will join us for Q & A following the screening. Co-sponsored by the Hellenic Library, the Friends of Nikos Kazantzakis in Los Angeles, Southern California Cretans Association, Cretans Omonoia of Orange County
1 event,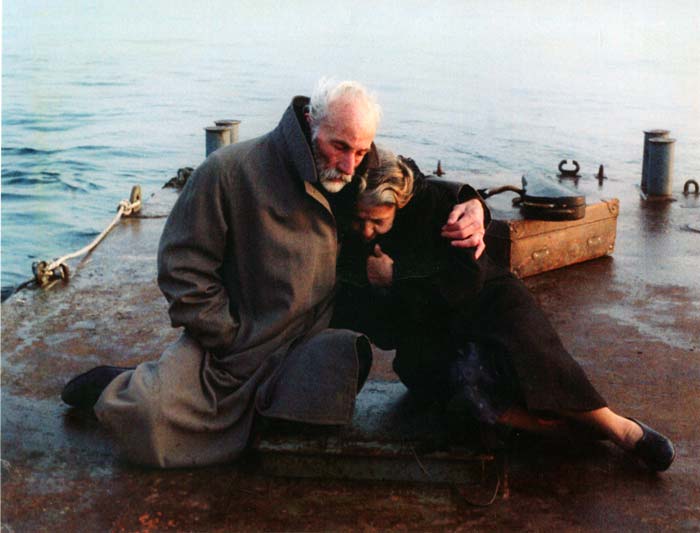 Voyage to Cythera (Taxidi sta Kithira) Greece, 1984 After years living in exile in the Soviet Union, a communist resistance fighter, Spyros (Manos Katrakis), returns home to the dismay of his family and neighbors. His son Alexandros (Giulio Brogi) is a filmmaker casting a movie set during the German occupation while the villagers of his...
1 event,
The Suspended Step of the Stork (To Meteoro Vima tou Pelargou) Greece, 1991 The plight of refugees in the Balkans and internationally dominated much of Theo Angelopoulos' attention in the 1990s, leading to two of his most acclaimed films, Ulysses' Gaze (1995) and Eternity and a Day (1998). The Suspended Step of the Stork, which...
1 event,
Alexander the Great (O Megalexandros) Greece, 1980 Theo Angelopoulos insisted that Alexander the Great was his "most simple film" to date for its linear structure, beginning on New Year's Eve 1900 and proceeding from there. The film's straightforward chronology, however, belies the complex interplay of Greek Orthodox and Byzantine liturgy, music, and ritual that Angelopoulos...
1 event,
The Hunters (I Kynighi) Greece, 1977 When a hunting party finds the body of a communist partisan perfectly preserved in the snow, they carry it back to their lakeside lodge to open a formal inquest. Representatives of the  conservative elite—politicians, military officers, businessmen, media figures—who have gathered to celebrate New Year's Eve 1977, they are...